OPINION: Garden Centre Association Column
Peter Burks, CEO of the GCA, talks about the rise and fall of sales across garden centres and how to keep cafés and restaurants relevant and attractive to customers

Jul 4, 2023
We were reminded once again of the importance of catering to our industry as March's sales in general tumbled in comparison to the same month last year, according to our monthly Barometer of Trade figures.
This drop in overall sales was perfectly understandable. The weather was not on our side, with March being the wettest it has been in 40 years, with more than 20 'rainy' days.
Despite overall sales being down by 21%, our restaurants posted an increase of 15%, and food halls and farm shops were up almost 11%, and year-to-date increases are very similar. 
This is quite a dramatic variation, and it has many interesting pointers attached to it. Firstly, it means that our customers are still thinking about garden centres, and we are definitely on their agenda for places to visit.
They are coming to see us and this gives us a chance to sell them something. Interestingly, houseplant sales were also up in March, and also to advertise to these people all the good things we do.
This includes both great customer service and our product knowledge, which should be on display, as a customer impressed by these things might not buy more on this visit but will return when the time, and weather, is right. Secondly, it tells us that what garden centres are doing in their restaurants and food halls is definitely right for our customers.
So, what is it that now makes garden centre restaurants and cafés so important in the minds of the coffee and tea drinking general public? Garden centres are easy places to visit having large, free car parks. These are areas that are included in the GCA annual inspections, which ensure the standards are as high as they are elsewhere in member garden centres.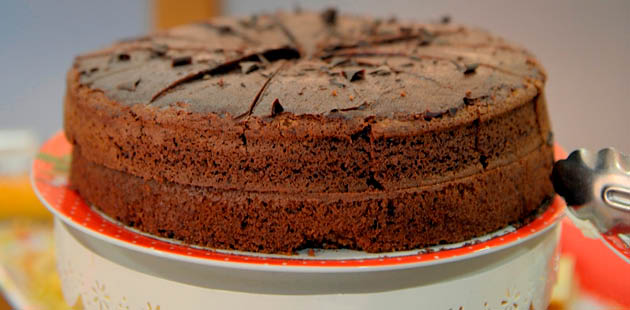 Appealing to the garden centre visitors with a hot drink and a cake is a good way to boost sales
Garden centres are free to enter – a big bonus when compared to many other visitor venues. Then the café and restaurants, many garden centres now have varying versions of both cafes and restaurants, which are usually spacious, have high standards and good choice. A lot of the food will be home made and often using ingredients with local connections. 
Menus are extensive and interesting with both hearty staples, as well as more modern light bites or more exotic fare. Some of our GCA members, such as Haskins Garden Centres on the south coast, have an agreement with Costa Coffee to be able to use its coffee beans – what a great tie up with an internationally renowned brand to boost the credibility of the restaurant. The site does between 800-1,000 cups of coffee every day in their Ferndown restaurant, which tells you that partnership is thriving. 
We also learnt during the recent pandemic that our garden centres and restaurants were very important places for people to come to chill out. Somewhere for a bit of mindfulness as you walk among the plants, or to meet people, both friends and others. 
I know of many stories where our GCA members have encouraged their most regular customers, both couples and individuals, to engage and chat, sit together and come and meet up. Some have areas set aside for those on their own to come and sit together. The sites best at this have staff who are very aware of the benefits this will give their customers and constantly look out for and encourage this behaviour.
For these visitors, a trip to the garden centre is much more than getting a coffee or a lunch, or a few plants and gifts. It guarantees the business lifelong guests, and because they will come almost every day, this will enrich everyone's lives.
You may also be interested in…